Top 5 Small Towns to Visit in Washington with Elsie Puig
Today's Top 5 is written by Elsie Puig. Elsie shares her Top 5 favorite small towns to visit in Washington State!
I don't know if it's childlike wonder or an adult's escapism that attracts me to the small towns of central or eastern Washington, but ever since I discovered Roslyn in the foothills of the Cascades I've become obsessed with discovering similar towns closer to home. It turns out you don't need to travel to a different country or even a different state to immerse yourself in a different way of life.
By visiting small towns, my soul gets what it yearns for—history, cultural heritage, and a reprieve from the hustle and bustle of daily life. Working in digital marketing for a tech company means I am constantly online for at least nine hours of my day, so I look for opportunities to visit places that allow me to disconnect and step back in time. I'm sure your soul yearns for that, too so I've compiled a top five list of small towns you should visit in Washington State.
To get there you have to drive nearly 30 miles of desolate backcountry and dirt roads. You'll pass by the occasional grain silo on your way through expansive wheat fields. As soon as you turn right on Mabton it feels like you're stepping into another time, another place. It's tranquil and peaceful. There's not much to do in Bickleton—a town with a population of only 90 people—but just being there is reward enough. Surprisingly however, this little unassuming town is considered the "Bluebird Capital of The World." Thousands of Mountain and Western Bluebirds spend most of the year there. It's also home to the oldest state rodeo, the Pioneer Picnic and Rodeo, and the oldest tavern in the state, The Bluebird.
Take U.S. 12 east for two hours and you'll find Pomeroy, the county seat for Garfield County. This is a place where the state's agricultural legacy really comes alive. The quaint historic faming town is a living, breathing museum for the rural way of life. If you visit, make sure to stop by the Eastern Washington Agricultural Museum to take a look at the horse-drawn implements, tractors, and farming machinery dating back to the 1800s. It really makes you appreciate the mechanics of farming and the progress we've made in agricultural technology since then. One of my favorite places in Pomeroy is the old 3-story wooden Pataha Flour Mill, which now serves a ministry-based restaurant serving delicious home-cooked meals by donation.
Dayton is also one of my favorites on US 12. Like Pomeroy, the town feels like a living, breathing museum. If you have young kids, you'll want to visit the Smith Hollow Country Schoolhouse—a one room rural schoolhouse that now serves as museum and houses a player piano, an old typewriter, and rows of schoolhouse desks. One of my favorite items is their collection of Linotype letter blocks used by the newspaper. After that, make sure to visit the Boldman House Museum, a restored Queen Anne home originally built in 1880. The museum serves as a capsule in time for the way people used to live. Make sure to play the vintage gramophone inside the home. The way the music cracks and vibrates will lift your spirit. The visit to Dayton will make you yearn for a time when things were slower, simpler, and more intentional.
If you go to Pomeroy to learn about farming history, you go to Toppenish to learn about travel in the good old days of stream-driven locomotives. Visit Northern Pacific Railway Museum, housed in one of the bustling railroad depots of yesteryear to learn about travel, trade, and westward expansion. One of my favorite things to do in Toppenish is to walk around downtown and take in nearly 75 historically accurate and colorful murals depicting early life between settlers and local tribes. Toppenish also houses the American Hop Museum and The Yakama Nation Museum and Cultural Center.
Roslyn is located in the foothills of the Cascades and is really one of my favorite historical small towns in Washington State. The town thrived as a company town in the bygone days of coal mining and logging, and although it preserves its rich heritage and history, the town has since evolved. Roslyn now offers eclectic shopping opportunities, an arts community, and is a gateway to outdoor recreation. Visit the historic cemetery, the Northwest Improvement Company Store Building, or walk the the Coal Mines trail, a 4.7 mile path that allows visitors to stroll in the footsteps of coal miners.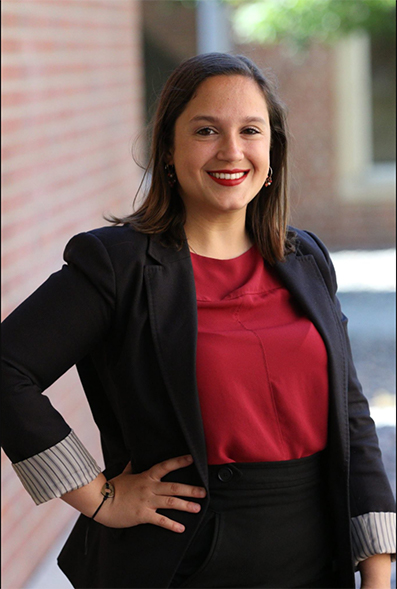 Elsie Puig is a Marketing Manager for Flex Rental Solutions cloud-based inventory management software. When she is not geeking out over all things digital marketing and web design, she is a freelance writer, runner, reader, mom, wife, friend, and occasional daydreamer.